It started with one,
EGCRF, EDELMANCRF
Please click on "Whats Up" Tab to see our interview with Cindy Lutwiller
Edelman-Gardner has given Wilmot Cancer Institute for Cancer Research projects
On 5/24 the Board met with WCI team to deliver our final $50K for the 4th, $250K commitment. That brings our total to $1,000,000 for Cancer Research in the past 20 years. We have committed to do another commitment of $50K for 5 years. Thank you to all our supporters and to the Angels we made the promise to.
On 9/23 an additional check for $10,000 was presented to Dr Friedberg and Dr Hucky Land in honor of all sponsors, volunteers, and Committee Chairs.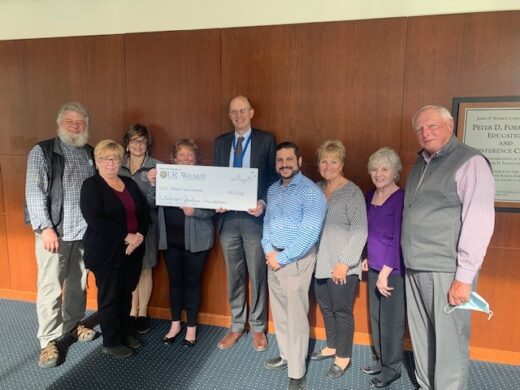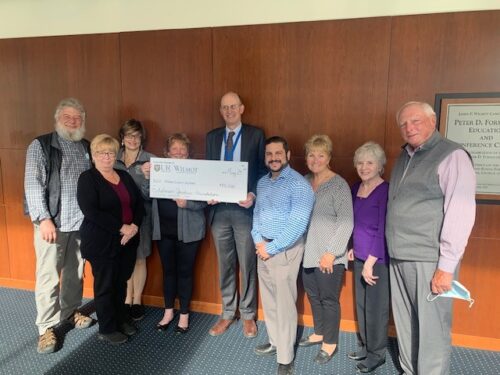 2023 2nd Annual Time Machine Music Festival
Wow, what an amazing day!! Thank you to all that came out to support the 2nd Annual Time Machine Music Festival. Your Generosity allowed us to raise $5,900 for Cancer Research. A very special thanks to the Hilton Fire Department for allowing us to have the event at the Carnival Grounds.
Special Thanks to the Committee: Fran Blonsky, Kathy Diedrich, Joan and Lenny Palmisano, Linda Frankenberger, Cheryl Edelman, Craig Corey, Rich Edelman, Don Walsh, and Sharon Zwetsch. How about that MC, Jason Zwetsch. Stay tuned for next year.
How about those 50/50, and other raffles sellers; Cindy Lutwiller , Karen Devay, Kim Bauer, Dave Diedrich, Kirk Zwetsch
Our Sponsors:   Fran's Sign Designs, Tom Vary, Thomas Burger, Integrated Chiropractic and Physical Therapy, RL Landscape, Pettis Pool, Metro Auto Parts, Worldwide Electric, Matt Short, Joes's Handcrafted Treasures, Woody's Collison, and Mary Schutte.
Please drop me a line if you have suggestions or feedback for next year. (khermanc@rochester.rr.com)