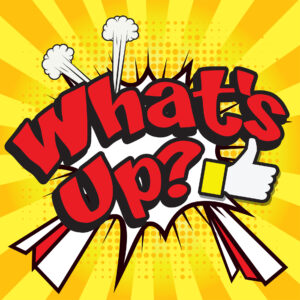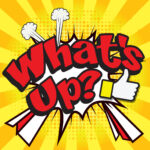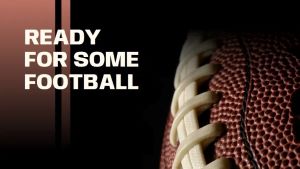 Laces Up!!!!!!!!!!!!!!!!!!!!!!!!!!!!!!!!!!!!!!
It's time for some Football. Join our Last One standing Pool! Test your skills (really luck), have some friendly competition, and raise some $$$ for Cancer Research. For a $10 donation you get one entry. Click on the link for more details.  https://mysurvivorpool.com/join/jRYHzB
So, what else is up?


Cindy Lutwiller – Giving back to her Community!
Cindy Lutwiller is the owner operator of Shear Emotion, a Hair Salon located in Hilton, NY. Cindy is a big supporter of the Edelman – Gardner Cancer Research Foundation. She started with a Day dedicated to raise money for Cancer, Cup Cakes for Cancer during Breast Cancer Awareness month. She has since grown her commitment to the month of October with raffles and Bingo throught the year. Last week Cindy gave Edelman-Gardner CRF a check for her 2022 fundraising efforts for $1,950. Simply amazing! I know why she does this but I think you should know the back story. A local business giving back to her community is a much better story than what we are hearing on todays News. Please send her a note, stop into her shop, tell others what she is doing. Cindy and her team are making a difference to people they don't even know. We are blessed and so appreciate what Cindy does for you but what she is allowing us to do for research. Check out her interview below.
How many years have you been doing cupcakes for Cancer? 

We have been doing Cupcakes for Cancer since October 2011
What made you start doing Cupcakes for Cancer? 

In 2010 my family went through caring for my mother who had Esophageal cancer. That time was the scariest time i have ever been through. She was diagnosed officially in June of 2010 and passed Dec19,2010. That leaves a mark in your life you will never forget. Meanwhile, we at the Salon had so many customers who were going through Breast Cancer and other Cancers that we felt we needed to do something about it. We all love to bake so we started Cupcakes for Cancer. Since we started till now so many more of our family, friends, customers, and eventually myself have had to fight some kind of Cancer. Some have won their battle some have not.
Now you have expanded this to include raffles like We love Moms and Bingo. What drives you to make it bigger every year? 

Making it bigger and better is the competitive drive you have when you are a business owner. Everyone at Shear Emotion is an Independent Contractor, so each person is their own Boss. The Team that we put together share the same goal to be busier and better. So, every year we did the Cupcakes for Cancer our goal was to make it better and we did. When Covid decided to send us home from work and keep us separated from our customers it went against everything we wanted to do, then going back to work left us with too many restrictions to have our Baked food, Sale. While we were home we came across some very inventive people on Social media that had raffles that you could participate in. Well, we all did, and we had some happiness in trying to win things. The light bulb went off, and after sharing How, what, and When, We Love Moms was created. Everyone was thrilled especially at that point we were exclusively donating to Edelman Foundation. It was also helping to fill the void from not being able to have our Cupcakes for Cancer. Above all, we were very cautious at the Salon to stay healthy and keep our customers healthy. Then of course we wanted more and decided to try the Bingo. Everybody loves Bingo!!! We had a blast, and the attendees had a blast and are anticipating the next Bingo coming.
Do you feel like you are making a difference?

When i first looked at your question i was not sure how to answer it. The answer now is, I feel like I'm making a difference because all of our customers feel like they are making a difference by participating in our Fun. We are thanked many times from them for taking the time to have our raffles. Making a difference with Cancer is a difficult task, but as long as you try it puts peace in your heart.
Of all the organizations that are available, why did you choose to donate to Edelman – Gardner 

When we first started Cupcakes for Cancer we split our donations between several different organizations, trying to spread them out so we could help more people. Selfishly we did not get the response from some of these organizations that we were hoping. After much discussion between us we made a change. The Salon goal and my goal has always been to stay local. Everything we invest our time and money in is local. We have watched the Edelman / Gardner Foundation grow to a significant difference maker. So, tag your it. We know the people that make this foundation work, and we see how they make it grow. We share the same values. 
I hope you know how much we appreciate your support! What can we do to let you know how much your support means to us, what can we do to help you? 

The personal attention to help us support our Fun is all we need. Just keep fighting so Cancer doesn't win. 
That one I can promise, we won't stop!